Analysis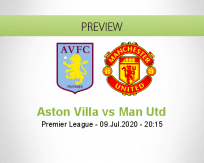 Aston Villa vs Manchester United
The most likely scenario for this challenge will be the existence of several goals. As usual, it is expected that Manchester United will have several goal situations and end up achieving a large part of them. On the other hand, Aston Villa are going through a terrible moment, however, they are obliged to score points. That said, we believe in a very open game with several chances of goals, making risking in favor of goals a good option.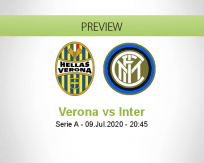 Hellas Verona vs Internazionale
Despite the positions on the table, this game has a great tendency to be balanced. Inter Milan has all the conditions to take possession of the ball and attack in a more organized way, however, with great problems to sustain the opponent's quick transitions. We emphasize that both Verona and Inter have difficulties when defending. Having said that and taking into account all the performances of the attacks under these conditions, betting in favor of the market "Both teams score - Yes" is a good option.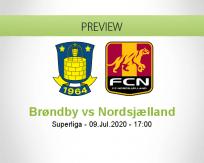 Brøndby vs Nordsjælland
Brøndby will have a complicated game ahead of them, but they have the ability to leave the field with a positive result. The visitors know that they will need to show good football on the pitch, having a lot of intelligence. Apparently, this will be a busy game with good chances of goals. We will bet that both teams balance the nets.
See all previews
Community tips on a contest