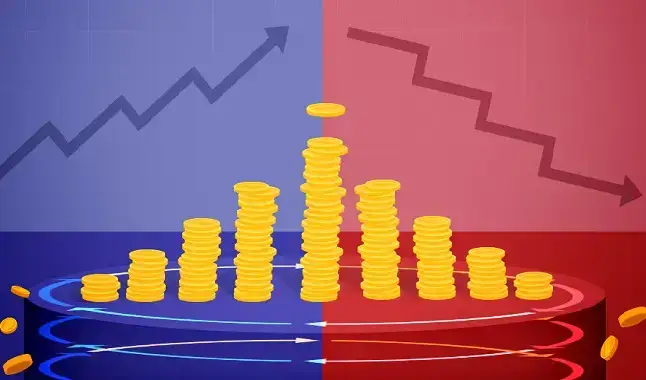 One of these techniques has quick returns, but it contains serious risks.
As is well known, there are several techniques to apply in sports betting and casino games, each with different characteristics and risks. We often see misleading advertisements around, showing infallible methods, but the truth is that there is no guaranteed profit on bets. So let's talk a little more about the strategies considered progressive, a way to get quick profits, but which contains several traps.

Join our channel on Telegram - Clicking HERE!

First of all, it is necessary to remember that not all strategies that are considered progressive are considered high risk, however, some of these techniques are undeniably embraced with the chance of even zeroing the bank. On the other hand, for gamblers who like to see their money grow quickly, they appear as viable options.
Check out all TODAY'S MATCHES and follow them live!

Thus, let's talk about the most traditional and also the most controversial among all progressive strategies: the Martingale technique.

This system provides for doubling the bet amount, if in the previous round you lost the bet, in other cases, even tripling, depending on the value of the odds. The explanation is easy: this allows you to recover all the losses in the next round or match and still end up with a profit, which is why it presents itself as tempting. The downside is that a streak of negative results will make you bet huge amounts of money, consequently breaking the bank.

In casino games where the payout is 2:1, meaning where you get double what you bet, this is where Martingale is used the most. So, if you bet on odd/even, or black/red, and you lost a bet, this indicates that you should double the bet amount in the next round, until you finish a winning play.

See this example:

- You like even numbers and bet $5 that you will land on any number in that group.

- After the round, the ball dropped an odd number. Now you double your bet by placing $10.

- It doesn't seem like your lucky streak, and again an odd number is awarded. By the Martingale system, you must bet twice as much as the last round, that is, $20.

- Finally, it falls into an even number, and you receive as a prize, $40 ($ 20.00 x 2.00).

To know your profit, you must add up everything that was wagered: 5 + 10 + 20 = $35. Subtracting this value from the $40, there is a net amount of $5.

See how fast the definition in this type of bet is. As much as you lost the first rounds, you managed to recover and profit in the first victory. However, one of our missions is to alert inexperienced players to possible risks in betting, and Martingale is considered a villain. It's just no worse than the All In, which consists of betting the full amount of your bankroll.

This system, when it falls into a losing streak, be it by chance or whatever, causes great damage. In the previous example, we stopped at $20 with a victory, but imagine if the opposite had happened. Just think what the stakes would be:

- 5, 10, 20, 40, 80, 160, 320.

After six rounds without a win (something absolutely normal when it comes to roulette), you would put $320 on a bet to make a profit of $5. Adding up everything that was bet, the total would be $635.

It is worth it?

As much as the example has been from a Casino, it is perfectly possible to bring it to the sports universe. In football, at odds with an average value of 1.50, it would be necessary to triple the bet amount to recover the loss and end up with a profit.

In football, it is quite common to see Martingale in bets with quick results, such as corner kicks. One of the corner markets plans to bet on whether a corner will come out in the next 10 minutes.

If you don't win, you double (or triple) in the next minute break, that is, from 10 minutes to 20 minutes of departure. If it doesn't come out again, you try from 20 minutes to 30. And so on, until you come out the winner. There are cases where 45 minutes go by without a corner, and the damage is painful.

These were just two examples to contextualize the application of this strategy, but it is up to the player to make a study and find which markets, through the quotes offered, that Martingale can be interesting, always bearing in mind its risk. Good luck.

Bet from wherever you are through the best bookmakers!

Discover the best online sportsbook!