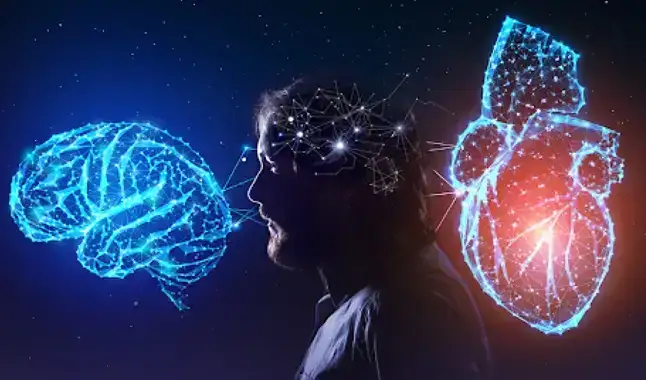 Keeping your mental balance is fundamental in betting, especially in reds.
Talking about psychological behavior is one of the most important topics in sports betting. Most players are concerned about just winning, but few are aware that our mindset is part of this game. Sooner or later, many of these bettors end up losing all their money, simply due to the total lack of emotional control, especially during the reds.
Join our channel on Telegram - Clicking HERE!

We've mentioned it here before, but it's worth repeating: if you put emotion above reason, you're lost. It's just not a winning combination, because right now our brain has impulse-driven behaviors and attitudes, something we should avoid in this field.

It sounds easy in theory, but we admit that it really is challenging. Just look at the fan's behavior in general. There are many stories of disappointments, tears, or follies made by your club. In betting, something very similar happens, since we are dealing with money, and seeing your money go down the drain is something undesirable, and capable of making the bettor lose his lucidity.
Check out all TODAY'S MATCHES and follow them live!

The attitudes that every punter commits when he is disappointed with the betting loss are very similar. No matter what city or country you're reading this article in, we're sure that at some point you let emotion get the upper hand.

The main mistake is trying to recover the red. It is common to feel wronged by a losing bet. We blame bad luck, or some player, or anything else. "What do you mean, scoring a goal at the last minute?" or "it was impossible for this favorite team to lose to the last place in the championship!". It is questions like this that take us out of control, and make us want to recover what was ours at all costs.

The next thought is: "I can't be unlucky twice in a row", or "this team is very favorite, the underdog won't win again". Working on assumptions, fallacies, or the like, is not the right thing for those looking for profitability in betting. In fact, we were quite generous in these examples, as many bettors even put all in on the following bets, proving a total imbalance to deal with facts that are absolutely normal in bets.

The best way to escape this is to have methods, standards, stakes, all through studies, strategies and bankroll management. This combo of factors will give you the necessary emotional support, in addition to helping you to work with your reason, especially in times when we are disappointed with the results.

Anyone who follows this line knows very well that we must breathe and wait for the next opportunity, even if it only comes the next day or after. Anyone who bets without any logic, puts their money on the first bet that comes their way, with the sole aim of getting their money back.

Another piece of advice from experienced bettors is to look for a betting method that you feel comfortable with. It could be the 1v2 market, for goals, or any other. Practice hard, write down your results and make comparisons. That way you start to identify where you have the biggest gains. All of the above must be followed up with a financial management plan. This contributes a lot to not commit crazy things and wipe out the bankroll.

Even if the payoff isn't very beneficial at first, start with little and with patience. The way to bet is not to win in the short term, but to stay constant to reap the big rewards ahead. Read more about psychological issues in betting, we even have several articles that follow this path. We are sure that, with a balanced mentality and with enough studies on technical issues of betting, you will become profitable. Good luck!

Bet from wherever you are through the best bookmakers!

Discover the best online sports bookmakers!