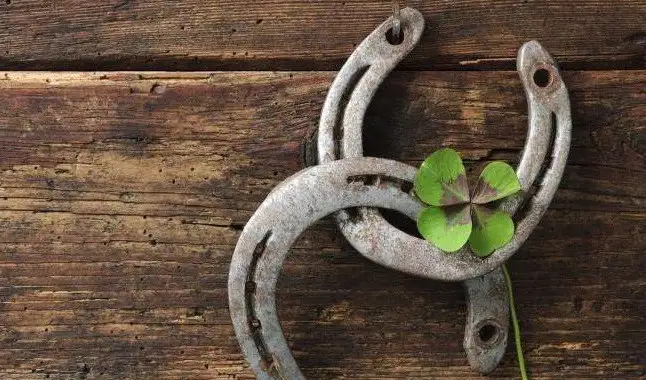 Many bettors end up confusing their results with luck or competence.
Having a little luck in life is always good, and we often hear the phrase "champion's luck" when a team ends up winning matches in a surprising or unusual way. However, we prefer to leave this to the fans' faith and passion, as in sports betting this word is not synonymous with positive results in the long term.

Join our channel on Telegram - Clicking HERE!
Even if we do applied analysis, with methods, formulas, and checking everything that can happen in an event, we still know that this is not a guarantee of winning bets. Obviously, in certain games, unexpected things happen, changing the whole course of the game. At such times, we are used to using the words
luck or bad luck
as the reason for these events, and in a way we are not wrong, as this is something that may happen only once in every twenty games of these teams.
Check out all the MATCHES TODAY and follow them live!
These things can be accepted in the
short term
, that is, an isolated event, a match in which you did "everything right" and still didn't get the expected return. When you start to justify your defeats as unlucky or other phenomena of this type, you may be losing the ability to
assess your real mistakes
, taking the focus from what really matters, which is to analyze your
ability
and your applied methods.
If you manage to minimize these events and be consistent in a larger approach, that is, in the
long term
, you will begin to incorporate a more professional and
competent
vision, everything we expect from a gambler. Basically, this is a minority in this sports betting environment, as most players are recreational and lose their money without even understanding the real reason.
Finding
methods
,
patterns
and
values
​​in quotes are the best ways to differentiate whether you are being
competent
or relying more on
luck
than anything else. The moment you start to understand and deviate from these biases that our mind uses as a trap, these issues will not even be your main focus, as you will know how to deal in the best possible way.
Today there are many ways to apply your betting strategies, and many of them are about
reducing the risks or covering the losses
. This is crucial for you not to be praying and asking for something divine in that game, like a goal in the last few minutes, which will be decisive for you not to lose a good amount of money. We don't want you to lose your faith or anything like that, but even if it seems like a lie, many players make their bets based on
mystical
things or the pure luck, in addition to those who bet on the team of their hearts and are hoping for a miracle .
An important issue to be highlighted is that
betting competence
is not just about having a deeper knowledge of a specific sport or market. One of the things that make a punter complete and ready to climb success is to understand how his psyche works in this environment. Dealing with money is not the easiest of tasks and a string of reds makes things even more difficult.
Parallel to this, those who do not have this knowledge and preparation tend to confuse losses with
bad luck
, justifying this as a streak of bad luck. Along with this comes a type of common attitude among players with this type of behavior: thinking that in the
next bet
, things will be in your favor, believing that it is impossible for that negative fact to happen again.
If you are familiar with this, it is good to review how you are acting in your
decision making
. However, don't think that all losing bets were due to lack of
competence
. Your analysis may have been capable and sufficient, but phenomena that are not so common to happen or small details make us go through unpleasant days. Just don't let this be your main justification, and always be open to updating and learning.
Bet wherever you want through the best online bookmakers!