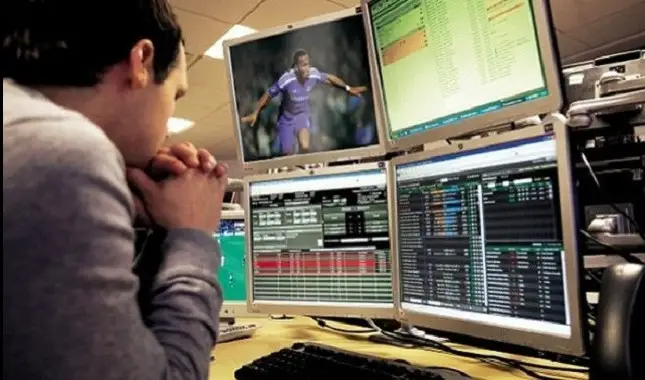 Every puntor has committed or still commits betting mistakes.
If you're a sports bettor, you'll likely identify with some of the things we'll cite in this article. However, don't worry, as there are very common mistakes made by players, whether they are a beginner or someone who has been in this field for some time. This will help you assess how your routine and your choices are going, helping you to grow and evolve in your bets.

Incredibly, we could write pages on this topic, as it's not just one or two mistakes we're used to evaluate, but
countless mistakes
. There is no magic formula for winning in
betting
, but there are mistakes that we are sure cannot be made if you wish to succeed. In this way, we will summarize the main ones, which will be enough for you to have another vision of how to act going forward.
Perhaps 100% of bettors have already gone through this dilemma: they lost a bet and want to
quickly get their money back
, without a standard, valuation or logic. If you still do, please: breathe, be patient and stop right now. It won't get you anywhere. Sometimes it still happens that you win the next bet, you see a surge of satisfaction that you've recovered your
loss
and still made some profit. This will only serve as a high mistake, as it will become routine, which will start again in the next red. At some point these losses will snowball, even causing
bankroll failure
.
Do you know why what we said in the previous paragraph happens? Because there is no
psychological preparation
to deal with losses. Human beings have difficulty accepting defeats, failures and disappointments. And when money is involved, things are even tougher. Thus, to have consistency in the bets, it is important to
control your mind
, learn from the flaws and take some lessons from them. Betting is just the extension of our life, so act alike. Assess what you are doing wrong and try to improve it through a good mental balance.
There are people with great potential, but who don't know how to exploit it. That's the case with everything we've talked about so far, as you may have a good view of betting but not know how to act with the money or your unstable psyche. But when we know what we are doing, through the preparation and effort to be a winner, we have more chances of success. So,
study about betting
! This is a
big mistake
for most
punters
, as they
think they already know everything
and put losses as bad luck or the fault of the referee, or some player.
Read, seek opinions, make your own assessments, start doing tests, find patterns, to the point where you will be left with more baggage to take risks or pursue ambitious things. It's like a test or your own job. You do not fall by parachute knowing everything, but if you make the effort to learn, things can be much easier and more enjoyable.
Another reason that some bettors lose all their money is the
lack of good bankroll management
. We already talked in one of the paragraphs about failing to risk your money to recover the loss of your previous bet. But that's not the only mistake when it comes to your money. It is important to know how much to put on a bet, how much you are able to risk or not, and the consequences of this. You have to try to be durable in the bets and not want to win everything overnight. Therefore, many work with percentages or fixed value, so this way they can have better control over their investments.
Just understanding about sports is not enough
, so be aware of that too.
Bet wherever you want through the best online bookmakers!