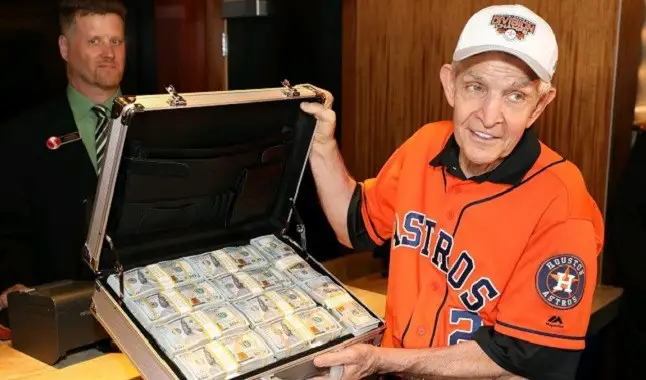 "Mattress Mack", a well-known American gambler, took a hefty sum of money home.
After the game between Tampa Bay Buccaneers vs. Kansas City Chiefs ended, betting results began to move trucks of money around Super Bowl. But one of them had a special flavor. Mattress Mack, a famous American gambler, made the biggest bet of the decision, putting $ 3.46 million in the +3.5 points option for the Bucs.
As a reward, he took home $ 2.72 million, after Tom Brady's team defeated the Kansas Chiefs 31-9. Jim McIngvale, known as "Mattress Mack," is already famous in the betting world, as he is used to playing values ​​considered astronomical in sporting events. He overcame another gambler, of unidentified identity, who risked $ 2.3 million in Tampa Bay's victory.
Before the game, "Mattress Mack" was already confident in winning the bet: "Tampa Bay has several talented players, and is commanded by the greatest ever Tom Brady. The Bucs overcame several battles throughout the season, so I'm betting high on them, trusting in their victory. "
He owns a furniture store chain, and delivered offers and promotions to his customers, in case the Bucs won the match and consequently their millionaire bet won. At the end of the game, the bettor was just happy: "it was a very happy night, there is nothing better than that. I am very happy to know that many of my clients were thrilled cheering. They are also winning, because they trusted my store and trusted me "- said Mattress Mack.
But anyone who thinks this was the American's biggest bet is wrong. In 2019 he bet an incredible $ 13 million on Houston Astros' victory over Whashigton Nationals in baseball. At that time Mattress went awry, as Whashigton ended up winning.