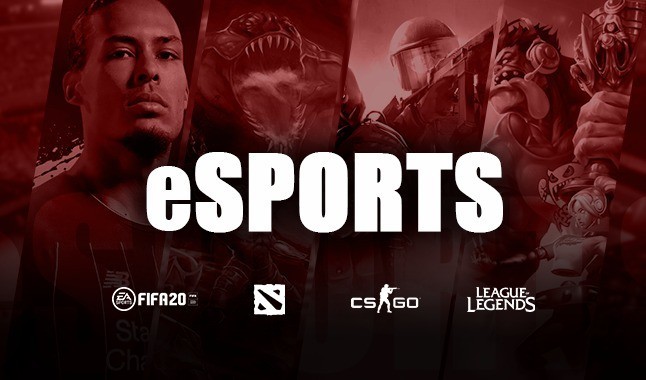 Find everything you are looking for to bet on eSports this Thursday!
Follow this card with the best eSports betting tips for this Thursday, January 7th.
Today, we have selected two matches in the competitive scenario of Counter-Strike: Global Offensive and two in DOTA 2. Starting with the Funspark Rivals Pre-Season competition, in CS: GO, we will have disputes between the teams WINGS UP x Lynn Vision
and Tiger x D13.
In DOTA 2, on the OGA DPC SA Regional League Season 1: Closed Qualifier, we will have matches between the Team Unknown x Infinity eSports and Latam Defenders x Incubus squads.
(these articles are announced first hand on
Telegram - HERE
)!
Another day with a varied card in several games
.
CS:GO | Funspark Rivals Pre-Season
- WINGS UP vs Lynn Vision:
After managing to get a successful game over Xi'anTaiChangGui by 16x10, the WINGS UP team lost to TYLOO by 16x10.
Meanwhile, the Lynn Vision team, who had a 2-0 loss against TYLOO, managed to turn it around and beat Xi'anTaiChangGui by 2-0.
For this match in analysis, we believe the Lynn Vision team is more likely to win
.
CS:GO | Funspark Rivals Pre-Season
- Tiger vs D13:
Both the Tiger and D13 teams bring victories in their recent resumes.
Tiger's squad has been on the rise for two games now, having beaten The Black Company (2x0) and Checkmate (3x1).
The D13, on the other hand, has two consecutive victories in their belt, over After and w2c, both by 2x0.
For this confrontation under analysis, we believe that a third map of disputes will not be necessary
.
DOTA 2 | OGA DPC SA Regional League Season 1:Closed Qualifier
- Team Unknown vs Infinity eSports:
After drawing 1-1 with Team Unknown itself, the Infinity eSports team suffered four consecutive losses against Team Brasil (2x0), Omega Gaming (2x0), Hokori (1x1) and Hokori (1x0).
The Team Unknown squad brings a successful match over Gorillaz-Pride by 2x0.
For this duel under review, we believe in the highest probability of victory for Team Unknown
.
DOTA 2 | OGA DPC SA Regional League Season 1:Closed Qualifier
- Incubus vs Latam Defenders:
Both the Incubus team and Latam Defenders have poor games in their most recent history.
Incubus, which had beaten Gorillaz-Pride 2x0, ended up drawing three matches in a row with Infinity eSports, Jaguares Gaming and Vicious Gaming.
Latam Defenders, who beat Vicious Gaming 2x0, ended up losing against Thunder Pretador (2x1), Omega Gaming (2x0), Gorillaz-Pride (1x1) and Team Unknown (2x0).
In this way, we believe that the greatest probability of victory lies with the Incubus team
.
Warning!
The odds posted here will be based on the Betfair, Bet365 and 1Xbet market.
We suggest you open an account in the houses listed in the Academy, which are the ones that operate in your country, for a better commitment in this market, due to the variety of types of bets, better quotes and higher limits.
Opening accounts through the Academy gives you more benefits
: «
Gain Academy Points
».
Help the maintenance of this column: share the knowledge about its existence and spread this work
.