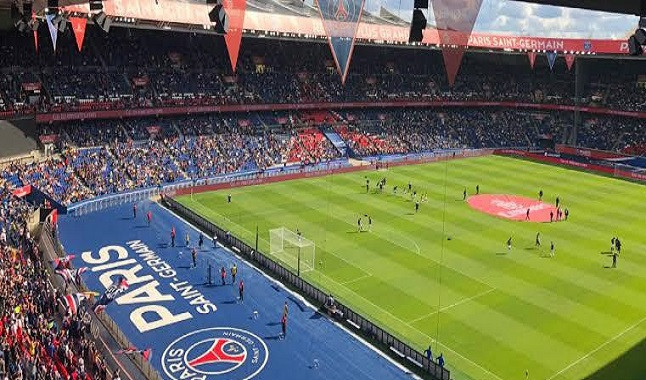 The maximum capacity of 5,000 people for large events, stadiums and operas, in principle, is in force until September 1".
According to the new information from the French government, the country recently authorized the reception of people at racecourses and stadiums from the 11th of July. According to the football authorities, they expect more than 5,000 people to be released until the final matches of the League Cup, which will be between Paris Saint-Germain and Lyon, together with the French Cup, between Paris Saint-Germain and Saint -Étienne. However, such decisions will only come in late July and early August, at the Stade de France, with a capacity of 80,000 people on site.

The French government issued a decree reinforcing the imposed limit that is expected to be kept until the beginning of September.

"The maximum capacity of 5,000 people for large events, stadiums and operas, in principle, is in effect until September 1st." A new review of the national epidemiological situation will be released in mid-July to decide whether there will be relaxation for the second half of August" - Says the note.

It is worth mentioning that the French Championship was the only one among the biggest leagues in Europe that decided to cancel the process of its current season, while Germany, Spain, Italy and England returned with their disputes. In France, the last time the ball rolled on the pitch was between PSG and Borussia Dortmund, in the Champions League, with closed gates, which culminated in PSG's 2-0 win.

The French Championship, on the other hand, was paralyzed on April 30 and after canceled. Paris Saint-Germain were named champions of the season in question, which qualified the team directly for the group stage of the new Champions League.

Ligue1 has its next season scheduled for August 22-23, which will go through an assembly to set the calendar dates.

For now, the clubs have been released to resume training in small concentrations, that is, in small groups since the beginning of June. For security reasons, PSG chose to resume activities on Monday.

There were also changes in the format of French competitions. Last Friday, in a meeting, the board of the French Professional Football League (LFP) unanimously approved the maintenance of the first division of the French Championship with 20 clubs for the new season, demoting the teams Amiens and Toulouse. There were 23 votes in favor and two abstentions.