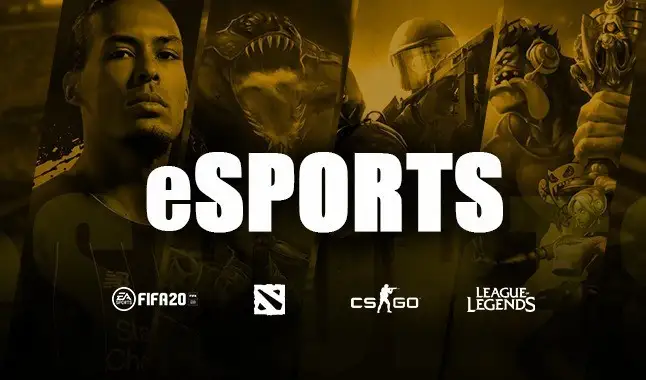 Find everything you are looking for to bet on eSports this Sunday!
Betting Tips for this Sunday! Another day with a varied card in several games. And attention, read the warnings below the article, in the yellow frame! There we have a bankroll division to be followed!
League of Legends |
LCS Summer 2020 Group Stage
- Team Liquid vs
Golden Guardians
:
In the latest record of Team Liquid and Golden Guardians in this year's meetings, the Golden Guardians won. Team Liquid comes with six straight losses in the season, presenting a winrate of 30% in its last 10 games, indicating that the team is not in a good phase. On the other hand, the Golden Guardians have an 80% win rate in their last 10 matches. For this game, we believe in the greater probability of victory for the Golden Guardians team, as it presents us with greater stability and performance in the season.
League of Legends | TCL
Summer 2020 Group Stage
- 5 Ronin vs Papara SuperMassive
:
After the Papara SuperMassive club won 5 Ronin in the Winter stage of TCL 2020, both face each other again for the qualification for Summer. Coming with four consecutive defeats and several other failures, the 5 Ronin presents us a total winrate of 20% in its last 10 games played, while the team Papara SuperMassive presents 50%. We believe that in this game 5 Ronin will have nothing against Papara SuperMassive, a team that shows us greater stability and higher maturity than the 5 Ronin in "field".
League of Legends | LPL Summer 2020 Group Stage
- Suning vs Invictus Gaming
:
Although the Invictus Gaming team was successful against Suning Gaming in the Spring stage of LPL 2020, the team comes from six games with defeats, presenting a series of failures in its squad, such as communication, positioning and leadership. While the Suning Gaming team was undefeated for four games, but unfortunately lost to JD Gaming in their last match, which does not convey any glaring concern. Now for this new match, we believe that the Invictus Gaming team will not have a chance to win the Suning Gaming, for not presenting any great game in their last matches.

League of Legends |
LPL Summer 2020 Group Stage
- JD Gaming vs Top Esports
:
Com quatro vitórias consecutivas, o Top Esports volta a encontrar o JD Gaming no campeonato LPL. Os dois encontros que ambos tiveram neste ano, culminou em uma vitória para cada. Aqui teremos um jogo extremamente interessante, onde cada time nos apresenta o mesmo win rate total de 80% em seus 10 últimos jogos disputados. No entanto, a equipe que mais nos transmite segurança para este duelo é o Top Esports. O elenco do Top Esports é constituído por uma forte comunicação entre seus jogadores e isto faz com que a equipe apresente um jogo mais coeso na temporada.

Warnings!
The bets placed in this column are only suggestions to help readers base their own bets. Therefore, we do not guarantee a profit and are not responsible for any loss.
The column will contain a specific and professional bankroll management, based on a universal language, which are the units.
We recommend that you respect your bankroll management system. Where the bank is divided into 60 units. And no bet technically can be worth more than 3 units.
The odds posted here will be based on the Betfair, Bet365 and 1Xbet market. And there is the suggestion to open an account in the houses listed in the Online Betting Academy, which are the ones that operate in your country, for a better commitment in this market, due to the variety of types of bets, better quotes and higher limits. Opening accounts through the Academy gives you more advantages: «
Earn Academy Points
».
Help this column to maintain itself and share the knowledge about its existence and spread this work.